That's all cinema folks!
1.      Cannes 26 maggio 2017, ore 14:15. Temperatura esterna 27° C, temperatura in sala 18° C. Accompagnato da un'amica e collega entro nella sala 2 del cinema Olympia dove si proietta 24 Frames di Abbas Kiarostami.
È il mio penultimo giorno di festival di Cannes e stanco e accaldato vado a vedere, finalmente, il film postumo di un regista il cui cinema ha fatto parte della mia educazione cinefila e sentimentale. Arrivo a questa proiezione con il pregiudizio di stare per assistere a un film che in realtà è un'installazione, che in realtà non è un film, che in realtà si potrebbe frammentare in 24 schermi con ciascuno dei 24 frames della durata di 4' 30'' ca. di cui è composto.
La mia amica/collega e io, esplicitiamo, prima dell'inizio del film, i pregiudizi che accompagneranno la nostra visione e ironizziamo sulla moda di andare alla ricerca di cinema expanded, extra, non-cinema, arty...
2.      "I always wonder to what extent the artist aims to depict the reality of a scene. Painters capture only one frame of reality and nothing before or after it. For the 24 Frames I decided to use the photos I had taken through the years. I included 4'30" of what I imagined might have taken place before or after each image that I had captured." Abbas Kiarostami
3.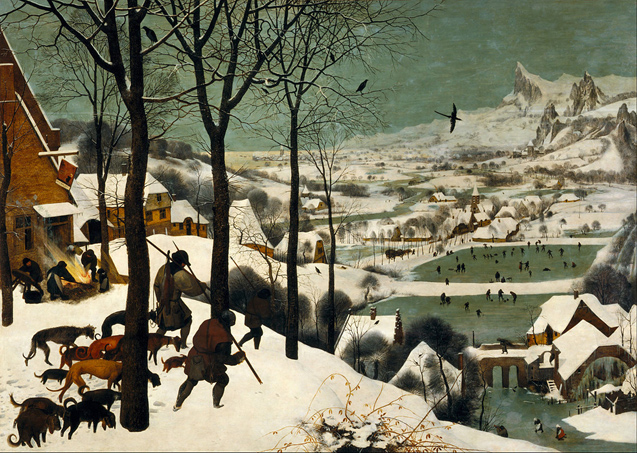 4.      "Tra la storia del cinema di animazione ‒ che nacque in Francia con il Théâtre optique di Émile Reynaud nel 1892, qualche anno prima del Cinématographe dei fratelli Lumière ‒ e quella parallela del cinema 'dal vero' ci furono a volte dei rapporti alquanto stretti, non soltanto sul piano dello spettacolo, che era pur sempre uno spettacolo 'cinematografico', con lo schermo acceso e il pubblico in sala, ma anche su quello della mescolanza delle tecniche, per ottenere effetti spettacolari particolarmente affascinanti o inconsueti, sorprendenti o curiosi, fantastici o grotteschi. In altre parole, la tecnica dell'a., cioè dello 'scatto singolo' (un fotogramma alla volta), è stata anche impiegata nell'altro cinema, così come l'inserimento di brani o sequenze animate in diversi contesti narrativi e drammatici. Ma soltanto verso la fine del 20° sec., in concomitanza con l'uso di nuove tecnologie che consentono ogni sorta di trucchi entro e fuori del cinema 'dal vero', quella mescolanza ha raggiunto risultati veramente straordinari, tanto che non è sempre facile stabilire un netto confine tecnico fra l'animazione e la ripresa fotografica, fra la creazione di movimenti virtuali e la riproduzione di movimenti reali. In questi casi lo stesso concetto di 'animazione' andrebbe rivisto e aggiornato, tali e tanti essendo, soprattutto nell'ambito del cinema fantastico e di fantascienza, d'avventura e dell'orrore, le situazioni in cui la realtà fenomenica è modificata con nuove sofisticate tecniche di a. o addirittura da esse sostituita". Dalla voce "Animazione, cinema di" di Gianni Rondolino in Enciclopedia del Cinema, ed. Treccani, Roma, 2003
5.      I corvi del quadro di Bruegel il Vecchio - Cacciatori nella neve, 1565 - si animano e il primo dei 24 frames prende vita. Nevica. Un cane fa la pipì su un albero, i camini fumigano. Il film prende vita e si affolla di animali, di gatti, corvi, daini, cervi, papere, mucche, pecore, gabbiani, cavalli, qualche umano qua e là. La mia collega/amica e io ridiamo, ci spaventiamo, piangiamo, ci tocchiamo emozionati ad ogni frame. Come se fosse un film.
6.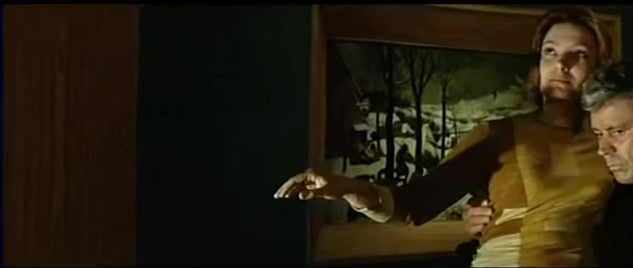 7.      "Je trouvais d'abord ceci. Ce que la Photographie reproduit à l'infinie n'a lieu qu'une fois: elle répète mécaniquement ce qui ne pourra jamais plus se répéter existentiellement. En elle, l'événement ne se dépasse jamais vers autre chose: elle ramène toujour le corpus dont j'ai besoin au corps que je vois; elle est le Particulier absolu, la Contingence souveraine, mate et comme bête, le Tel (telle photo, et non la Photo), bref, la Tuché, l'Occasion, la Rencontre, le Réel, dans son expression infatigable". Roland Barthes, La chambre claire, Éditions de l'Étoile, Gallimard, Le Seuil, Paris, 1980
8.      "He started with paintings. He said: "These painters, they painted one scene. But that's only one shot. I wonder what happens before and after?"
He started by animating "The Hunters in the Snow" by Pieter Bruegel ... Then he moved on to do (animations) with the photos he had (taken). In the end, he ... had elements coming from different pictures, but he assembled the whole scene.
He made more than 40 frames. He didn't finish all of them; wasn't happy with some of them... But the selection that you see here are his originals. […]There was one guy who did the whole project (with Abbas), Ali Kamali -- he assembled the whole thing. He did all of them at home with a computer ... They did everything at home. I don't think they did anything in a studio, they just (had) a green screen (at home)." Intervista con Ahmad Kiarostami, di Thomas Page, CNN
9.      Si alternano Looney Tunes e Ozu, le stagioni, la vita e la morte, da Dersu Uzala a Titti e il gatto; inserire il movimento nella morte fotografica, con il green screen, in casa, il digitale che dà vita alla fissità del frame fotografico; perturbare lo spettatore lasciandolo in preda alle emozioni di qualcosa che non esiste. I fantasmi.
10.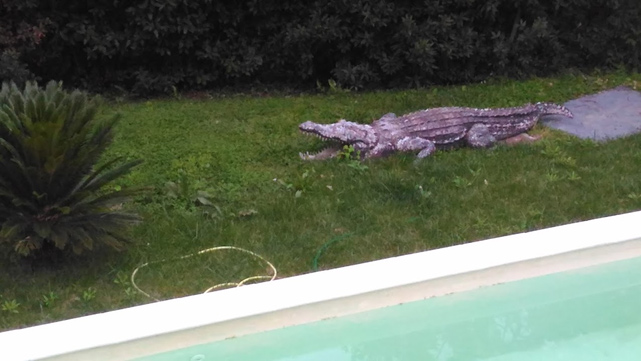 11.  Ogni frame sembra raccontare una fiaba dove il brutto e il buono, il bene e il male danzano insieme. Lo stereotipo della fiaba si ripete nel frame, rendendo il cinema popolare digitale e intanto due cavalli danzano sotto una nevicata fortissima fotografati (?) e animati da un finestrino di una macchina.
12.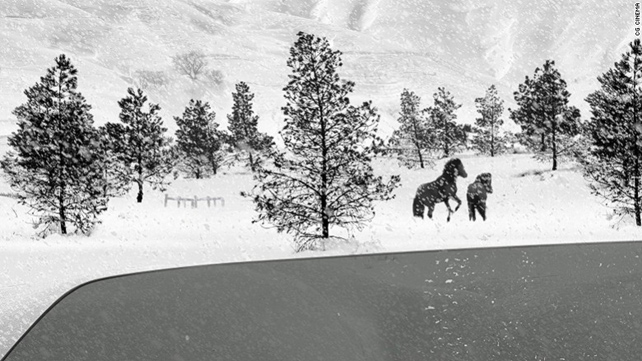 13.  "Se c'è qualcosa di consolante nelle grandi opere d'arte, non risiede tanto in quello che dicono, nel loro contenuto, quanto nel fatto che sono riuscite, per così dire, a strapparsi all'esistenza. La speranza si manifesta, più che nelle altre, in quelle che appaiono prive di ogni conforto". Theodor W. Adorno, Minima Moralia – meditazioni della vita offesa, Einaudi, Torino, 1954
14.  La mia amica/collega e io, nel buio della sala, ogni tanto ci scambiamo qualche commento. Sono le reazioni ai nostri pregiudizi formatisi nei giorni precedenti all'ultima proiezione del film a cui stiamo assistendo: film testamento, film sperimentale, video d'artista. Poi un gatto cattura un uccellino. Nella neve. Sempre la neve. O forse era un uccello che scaccia un uccello più piccolo. Sempre la neve. Un fremito.
15.  "Subversion in cinema starts when the theatre darkens and the screen lights up. For the cinema is a place of magic where psychological and environmental factors combine to create an openness to wonder and suggestion, and unlocking of the unconcious. It is a shrine at which modern rituals rooted in atavistic memories and subconscious desires are acted out in darkness and seclusion from the outer world. The power of the image, our fear of it, the thrill that pulls us toward it, is real. Short of closing one's eyes -- in cinema, a difficult and unprecedented act -- there is no defense against it". Amos Vogel, Film As Subversive Art, C.T. Edition, 1974
16.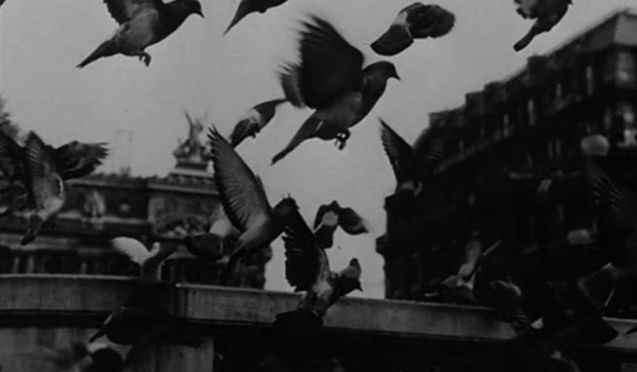 17.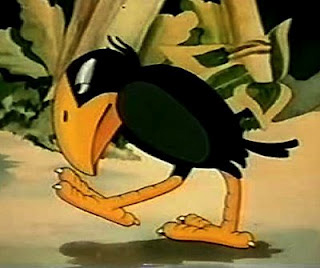 18.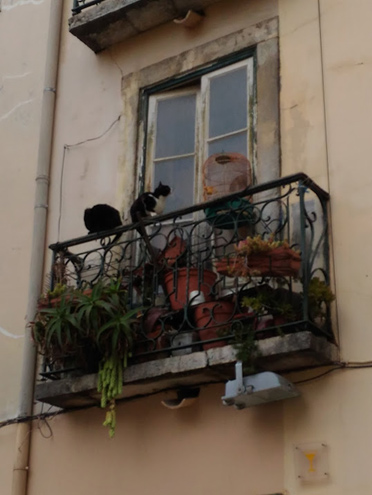 19.  E pertanto sembra un musical. Ma pure una slapstick comedy. Certo non è un documentario. Benchè nevichi spesso e i turisti si fotografino a Parigi. E le mucche al pascolo?
20.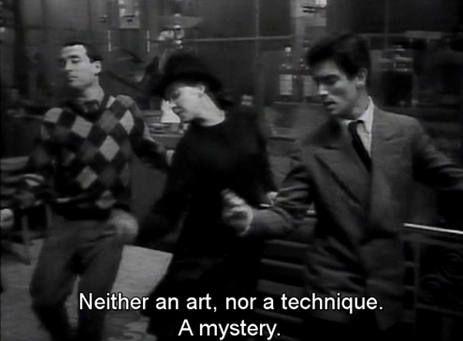 21.  Sì, il mistero si infittisce e il buio in sala non lascia vie di fuga installative. Il countdown dei frames diventa quasi angoscioso perchè annuncia la fine del piacere che ci sta invadendo.
22.  L'ultimo frame è un lucido digitale a colori. Una ragazza dorme con la testa appoggiata alla scrivania, mentre sul computer passano le immagini di un vecchio film. Dietro una finestra. Frames. La ragazza continua a dormire, mentre un uomo e una donna, probabilmente i protagonisti del film sul computer, si avvicinano sempre più fino a baciarsi. The End si avvicina mentre ascoltiamo "Love Never Dies" dall'omonimo musical di Andrew Lloyd Weber, sequel de Il fantasma dell'Opera (ah i fantasmi), interpretata da Katherine Jenkins.
23.  Who knows when love begins
Who knows what makes it start
One day it's simply there
Alive inside your heart
It slips into your thoughts
It infiltrates your soul
It takes you by surprise
Then seizes full control
Try to deny it
And try to protest
But love won't let you go
Once you've been possessed
Love never dies
Love never falters
Once it has spoken
Love is yours
Love never fades
Love never alters
Hearts may get broken
Love endures
Hearts may get broken
Love endures
And soon as you submit
Surrender flesh and bone
That love takes on a life
Much bigger than your own
It uses you at whim
And drives you to despair
And forces you to feel
More joy than you can bear
Love gives you pleasure
And love brings you pain
And yet when both are gone
Love will still remain
Once it has spoken
Love is yours
Love never dies
Love never alters
Hearts may get broken
Love endures
Hearts may get broken
Love never dies
Love will continue
Love keeps on beating
When you're gone
Love never dies
Once it is in you
Life may be fleeting
Love lives on
Life may be fleeting
Love lives on
24.