Lulu Shamiyya
Chaos, a State of Apparent Calm

..

 

  Filming 'peace' might be more challenging, painful, and disrupting than filming war. Just like trying to give consistency to words, combine them into a logical sequence or confine them in a narrative structure, turn the heavy sounds of bombing into the soft whispering of a poem celebrating the end of a conflict.

  In her latest film Chaos, winner of the golden leopard in the Filmmakers of the Present section at Locarno Festival 2018, the Syrian filmmaker Sara Fattahi not only establishes a lyrical connection with the Austrian poet Ingeborg Bachman's feeling of uneasiness when writing in a time of 'peace', in the aftermaths of World War II. Fattahi literally becomes Bachman, embracing the displacement and estrangement surfacing when the chaos of war is followed by the apparent calmness of 'peace', of a place that is physically at 'peace'.

  Yet, what is 'peace'? What does it mean to be home, to be safe?

  Following her debut feature Coma, which was entirely filmed in her Damascus apartment turned into a battlefield of interior conflicts mirroring the war unfolding in the country, Fattahi continues to explore home interiors and human interiority with a look at her new 'home', Austria. She wanders around in a Vienna at 'peace', a city that seems abandoned by humans, voided - in stark contrast with the title of the film, Chaos - by any possible conflict, suspended in a state of surreal calm. No sounds come out from the city except from Bachman's voice, from her desperate attempt to find appropriate vibrations, expressions, that could turn the brutality of war into the poetic celebration of the finally re-established peace. Fattahi dissociates the words from the movements, and the sounds from the body by inserting a dopplenganger, a mediator between Bachman and herself, who is - also - both Bachman and herself.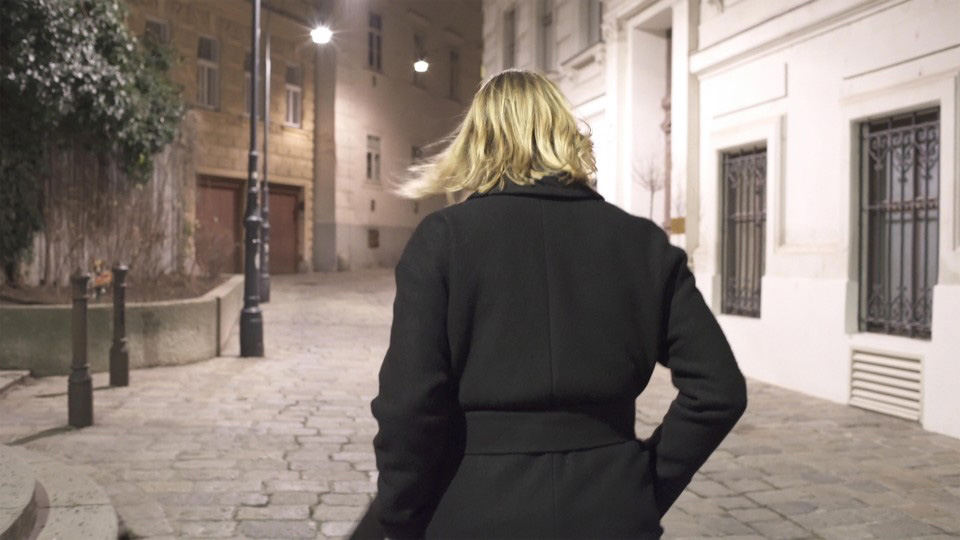 Actress Jaschka Lämmert frantically walks around the quiet, sleepy, wintry Austrian capital in search of peace. Yet every movement of her body tells of an endless conflict that she carries inside her, and which she takes to the most innocent places, becoming war zones in their turn.
  The underground train filled with hundreds of ordinary, bored travelers, fighting everyday on the way to their work or families, is a war zone. The contemporary art museum with its glorious paintings depicting gruesome scenes of violence, like Caravaggio's David with the head of Goliath is a war zone - yet, as Sokurov's Francofonia tragically suggests, is not every work of art displayed in such innocent and magnificent places always the result of warfare and violence, of expropriation and oppression?