Lorenzo Esposito, Giona A. Nazzaro
"I'm the first to give it to you and the last to explain it"
Rome, 9th May 2020. Skype call, 12.30. Abel calls first.
Yo.
Hi man, how are you?
…yeah, you know, the lockdown, since Monday we can go to the park… sending the baby to the park… yeah, let's see how it goes…we're laying low…
Finally.
Yeah, but you know, will see man, will see what's gonna happen after this week, I'm curious to find out.
Let's hope they won't lock us down again..
Well, I mean, if it's going to be, be dead and everybody gets sick, what would be the option, you know? I mean really? What are the options? For me, Annie's out there with her friends… their friends have people around, you know… Especially the older people… I mean, the older you are… Listen: everybody's life's in danger but the older you are the more you got a chance of not surviving, you know… I lost bunch of friends in New York so far.
Really?
Yeah yeah yeah. I mean do you read the grabs…? It's one disease if you are twenty, it's one disease if you are sixty. It's another disease if you are eighty.
New York is the perfect city for an apocalypse.
Exactly.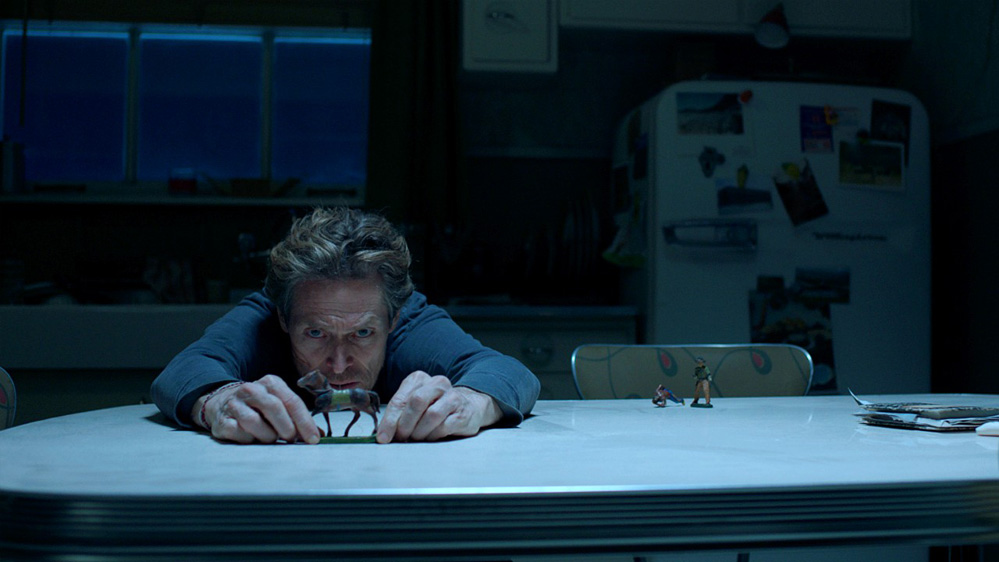 How do you prefer to do this conversation?
Let's just make it. Let's just talk. I don't want to start explaining the movie. Include this in the interview. It's not my position to explain the movie. It's just not. It's like, you know, Bob Dylan says: "I'm the first to give it to you and the last to explain it". I don't want to seat here and try to make sense. I'm not good at it, to begin with, if I was good at it, I wouldn't be making movies. So, let's just talk.
Did you listen to the two songs Bob Dylan released?
Yeah. (short silence) Yeah yeah yeah… But what this is for? What's the publication? Why are we doing this? Who's this for?
Film parlato. Named after Manoel de Oliveira's film (Um filme falado/A Talking picture).
Oh, yeah.
So, as in the film, something that reflects on the relationship between word and image. A multilingual magazine. Which experiments on writing. That doesn't talk about all the films, but about the films as a secret trace of a speech that hasn't been seen yet and that therefore needs to be revealed. Only two, maximum three issues a year, so that all the writers have time to... to think.
Sounds great bro.
Thanks, man.
I hope I can help.