Lorenzo Esposito
L'idea che in un corpo ci siano altri corpi, è l'idea stessa del cinema. La loro scomposizione e ricomposizione genetica in corpi ulteriori (detti, da almeno due se non tre altri grandi cineasti, ultracorpi) passa per dei rapporti di sangue che tuttavia verificano l'evoluzione e la mutazione direttamente su ciò che una mente può conservare o rifiutare del rapporto di sangue in questione: questa è l'idea di Cronenberg (cosa che ne fa di fatto e da sempre il regista più cinematografico, se l'immagine è anche un cervello). Al ripetersi per la seconda volta nella filmografia del titolo Crimes of the Future per Cronenberg le due ipotesi di mutazione - quella che divora e quella che prolifera - sono definitivamente consumed, cioè in uno strano e imprevisto equilibrio fra corporeità massima e inesistenza.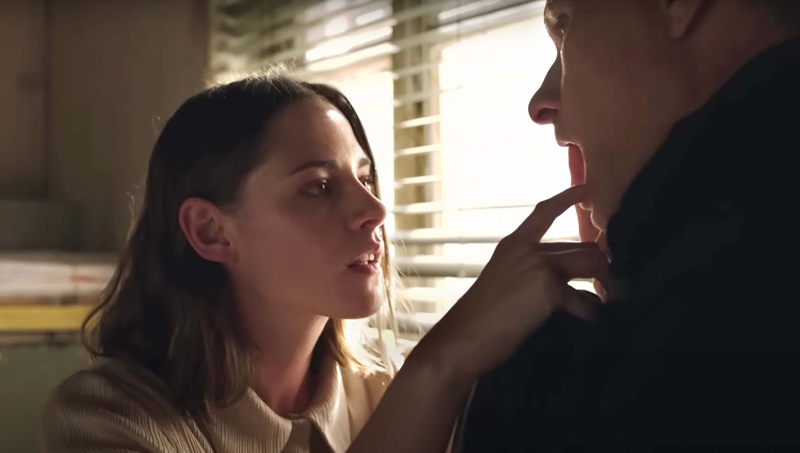 La città - già da tempo - ne è diventata teatro prediletto. Tangeri di Naked Lunch ne è per forza l'annuncio, e così la geografia mentale che deflagra su se stessa di eXistenZ. Poi sono venute Los Angeles (Maps To the Stars) e, semplicemente, Cosmopolis. Punto estremo ora Atene (e dintorni), la cui architettura notturna che mescola rovine millenarie e macerie contemporanee diventa il luogo di una performance permanente: i corpi producono nuovi organi spontanei all'interno e non sentono più dolore in superficie. Cosa diventano i parti di Brood e tutte le fuoriuscite di Rabid Scanners Videodrome lo mostra l'inizio di Crimes of the Future in sequenze quasi inedite per Cronenberg (forse solo Spider si avvicina) girate sotto una luce accecante, con una colonna sonora anomala e di qualche eco hitchcockiana: la madre uccide il proprio figlio colpevole di essere nato con un 'nuovo' apparato digerente in grado di mangiare plastica e qualunque corpo sintetico (per la precisione il ragazzo mangia e digerisce un cestino di plastica). Cronenberg però interrompe subito la musica.
Il futuro, se ne esiste uno, ha a che fare col vuoto. Quale ambiente incarna al meglio questo vuoto se non il cosiddetto mondo dell'arte? Ironicamente il lavoro di décor che fa di Atene una sorta di decrepito incunabolo sperduto nel buio (nel suo stesso buio), sarebbe già abbastanza dal punto di vista artistico (soprattutto per un regista che, essendo un grande regista, non ha mai avuto alcun dubbio che il cinema sia l'esatto contrario dell'arte; e certo è ben conscio delle polemiche seguite all'edizione doppia, fra Kassel e Atene, di Documenta).